Does your website require more power? If so, our VPS are the perfect choice for you. The latest Linux operating systems are pre-installed on all virtual Linux servers. From CentOS to Debian, from Ubuntu to openSUSE, Hosting House offers a variety of Linux distributions for your new server.
Our virtual servers also offer the possibility to choose between two virtualization technologies. You can choose container-based virtualization or full virtualization. You can rent the Plesk Onyx administration tool for easy administration of your vServer.
Rent a vServer with Linux operating system from Hosting House now!
Select a vps Server Linux
Package
CPU
RAM
Hard Drive
Bandwidth
Control Panel
Price
VPS 1

VPS - Server S

vCore CPU 1
RAM 2 GB
SSD 100 GB RAID 10
1000 MBit/s guaranteed 100 MBit/s
Plesk Panel (optional)
€18.99/mese
Order Now
VPS 2

VPS - Server M

vCore CPU 2
RAM 4 GB
SSD 200 GB RAID 10
1000 MBit/s guaranteed 100 MBit/s
Plesk Panel (optional)
€23.99/mese
Order Now
VPS 3

VPS - Server L

vCore CPU 4
RAM 8 GB
SSD 300 GB RAID 10
1000 MBit/s guaranteed 100 MBit/s
Plesk Panel (optional)
€27.99/mese
Order Now
VPS 4

VPS - Server XL

vCore CPU 8
RAM 8 GB
SSD 500 GB RAID 10
1000 MBit/s guaranteed 100 MBit/s
Plesk Panel (optional)
€32.99/mese
Order Now
1 click script installs & available addons






Main features of our VPS
Plesk control panel (optional)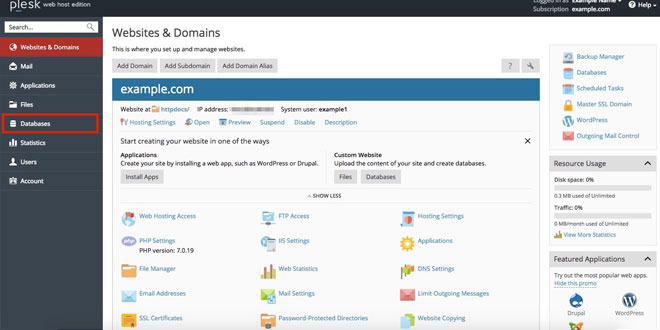 A screenshot showing Plesk Panel
During the order you can request the installation of the Plesk Panel control panel. With Plesk Panel you can easily manage every aspect of your web hosting account. From creating personalized e-mail addresses to modifying the files on your website. The best thing about Plesk is that it can be easily accessed from any computer with an Internet connection. Plesk Panel lets you easily manage your website files with its browser-based file manager (eg upload, delete, edit files), install / remove software.
Automatic application installation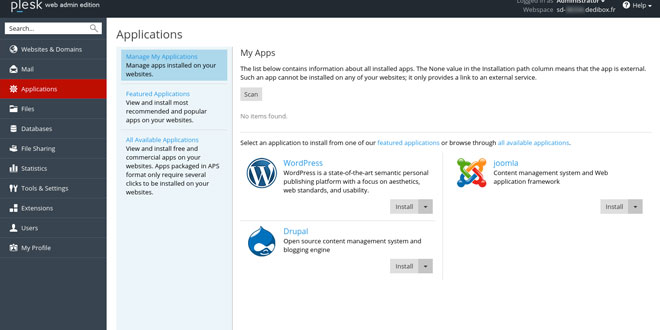 A screenshot showing the application management in Plesk Panel
Application management integrated in Plesk that allows you to easily install from over 150 free scripts / software. The software includes Wordpress, Joomla, phpBB, Magento, Prestashop and many others. Regardless of the type of website you wish to create, we provide access to software that will make it easier to create and manage your website / blog / forum / online store!
Container o Virtual Machine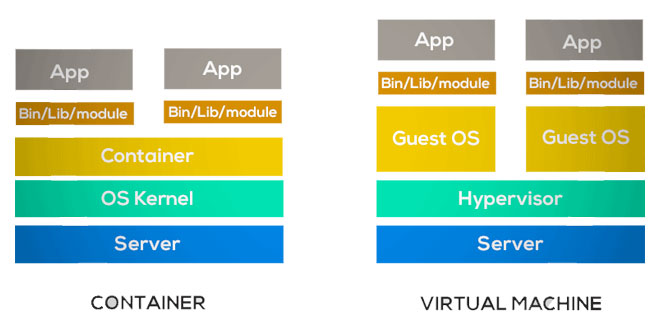 Container o Virtual Machine
Container technology can be considered the daughter of virtualization, which introduces important innovations to the traditional technique. First of all, in the container approach there is no hypervisor but there is a system that "packages" application applications / services in containers. This system creates a level of abstraction between the containers and the host operating system and manages the activation and deactivation of the containers. Another big difference is that virtualization allows multiple operating systems to run simultaneously in a single system, while containers share the same operating system kernel and isolate application processes from the rest of the infrastructure.
Performance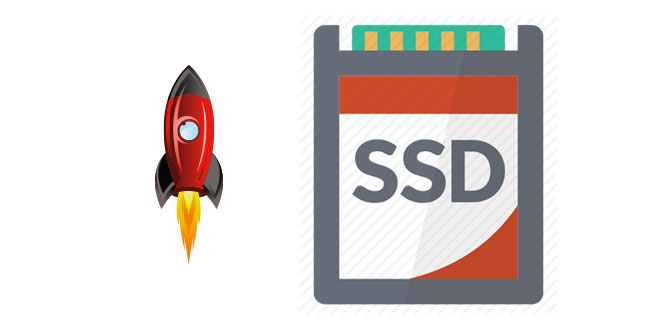 Performance 10 times higher with SSD
With the help of a VPS Linux server with SSD Boost technology, you get ten times the performance of a virtual server with HDD memory. This will allow the server to get faster memory access, which is especially useful when accessing many databases and websites with lots of dynamic content. You can have your virtual server pre-installed with various Linux systems that are always up to date like CentOS, Debian, openSUSE or Ubuntu. On request, you can also select Plesk Onyx administration panels during the order to have them pre-installed on your vServer.
I nostri server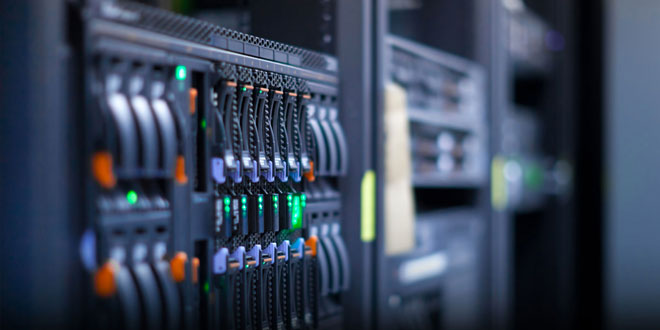 A view of our datacenter
Our servers are located in a large data center in Germany in a TIER III classified facility with 99.982% guaranteed availability. The TIER III is a high level data center, which has an N + 1 redundancy, so it is possible to perform maintenance operations without having to interrupt the service. The maximum expected downtime for this level is 1.6 hours per year.